Good Burger 2 | Teaser Trailer | Paramount+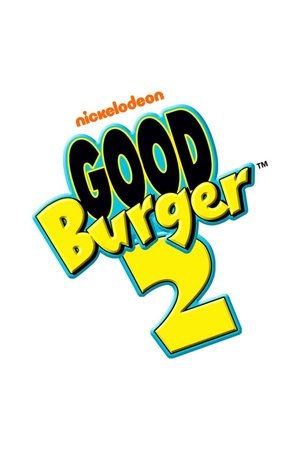 Good Burger 2
Overview
Dexter Reed is down on his luck after another one of his inventions fails. Ed welcomes Dex back to Good Burger with open arms and gives him his old job back. With a new crew working at Good Burger, Dex devises a plan to get back on his feet but unfortunately puts the fate of Good Burger at risk once again.
Cast
Kel Mitchell

Kenan Thompson

Lil Rel Howery

Jillian Bell

Kamaia Fairburn
Alex Hibbert

Fabrizio Guido

Elizabeth Hinkler

Emily Hinkler
Josh Server

Lori Beth Denberg

Carmen Electra
Crew
Kel Mitchell

Kenan Thompson
Phil Traill

James III
Dexter (Kenan Thompson) and Ed (Kel Mitchell) are back in an all-new movie after more than 25 years! Stream Good Burger 2 exclusively on Paramount+ this fall.
Like Paramount+ on Facebook: https://bit.ly/PPlusFacebook
Follow Paramount+ on X: https://bit.ly/PPlusTwitter
Follow Paramount+ on Instagram: https://bit.ly/PPlusInstagram
Follow Paramount+ on TikTok: https://bit.ly/PPlusTikTok
Follow Paramount+ on Threads: https://bit.ly/PPlusThreads
With Paramount+ you can stream over 40,000 episodes and movies from CBS, BET, Comedy Central, MTV, Nickelodeon, Smithsonian Channel, and Paramount Pictures including exclusive originals, live sports, and news.
Catch up on your favorite Nick Classics, including All That, Kenan & Kel, The Amanda Show, and of course, the original movie, Good Burger. Don't miss out on the Paramount+ Original collection—including exclusive shows and movies you'll only catch here—like iCarly, Zoey 102, Teen Wolf, and Tulsa King.
Plus, you can count on Paramount+ for the most iconic movies and the latest in live sports and news with your local CBS station, CBS News, CBS Sports HQ and ET Live.
#GoodBurger #GoodBurger2 #Nickelodeon #ParamountPlus